4 Best Golf Cart Air Conditioner
Do you love to play golf and can't resist playing even on hot summer days? In this case, you will need something to save yourself from getting any health problems due to exposure to the sun. You can solve this problem by installing an air conditioner in your golf cart.
They come in all sizes and shapes, as well as new models look appealing and beautiful in golf carts. Almost every golf cart has space to add a new feature. So, if you live in an area where humidity levels remain high or days are warmer, you need to bring an AC for your cart.
In this article, we have listed some best golf cart air conditioners, which you can install in any cart. Besides the ease of installation, you can enjoy their different features and specs.
4 Best Golf Cart Air Conditioner
The following are the best options you can find in the market. So read more to pick the right one for you.
Breezeasy Golf Cart Fan
Finding a good golf cart air conditioner is not an easy task, but you can feel relieved after knowing about this Breezeasy Golf Cart fan. When you can't resist coming to the golf course on sunny and hot days, it will help you keep yourself cool. Fortunately, it can work on almost all types of carts, no matter which model and company it is. Maybe this is the reason why people choose this air conditioner over others.
Its 12-volt system works on any 36-volts and 12-volts gas carts. This is best for the Yamaha golf cart, EX-GO, and Club Car. You always have a choice to control the cooling speed of your AC. The installation of this device is pretty easy because of its mounting brackets.
It has a mechanism to use large air inlets to have more airflow than cart fans. Not to mention, it gives 310 cubic feet of cool air per minute. It comes with all the necessary hardware for installation.
24-Volt Breezeasy Golf Cart Fan
Another way to save you from the hot air is Breezeasy's 24-volt golf art air conditioner. It has somewhat the same features as the cart fan we discussed above, as both belong to the same company. However, it has a major difference: it is a 24-volt system and works on any 48 volts cart. Moreover, it also comes with 6 batteries of 8 volts, ideal for most golf carts. It is best for the carts from Yamaha, Club car, and EZ-GO.
The universal mounting brackets make half of your installation task easy. It also offers you instructions on how you can fix it and where you can put it in your cart. You can install this air conditioner without the help of an expert, just bring it and fix it in your cart. If you worry that it can emit more cold air than your requirement, you don't need to. You have all control to set the level of the air conditioner according to your need.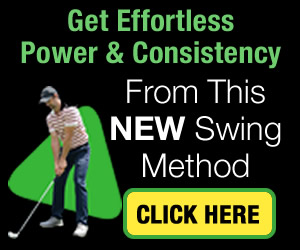 RHOX Golf Cart Air Conditioner
Like other air conditioners mentioned above, this RHOX air conditioner and fan works almost on all golf carts. No matter whether you have 2 seated or 6 seated golf carts or Yamaha or EZ-GO cart, you can enjoy the soothing cold air. This is an efficient air conditioner that has a sleek design and modern looks. It adds beauty to your favorite vehicle. You can use its 48 Volt power system in 48-volt electrical golf carts.
The best feature is its ability to deliver 300 cubic feet of airflow each minute. Not to mention, the adjustable feature allows you to decrease or increase the coolness according to your choice. It also offers 2 automotive-style adjustable louvered vents and universal mounting brackets.
This means you don't have to wait for an expert to install it in your golf cart. You can install it on your own, but make sure that you have read all the instructions. The fan kit includes a 12" power cable, with mounting hardware and a waterproof fuse.
RHOX 12V Golf Cart Fan
This one is best for golf carts that run on gas. You can install it in any cart of any size and model. As mentioned earlier, RHOX Company is experienced in its field and knows how to satisfy its users. This fan has a 12-volt power system compatible with gas golf carts.
Are you wondering that using an air conditioner on a gas cart can cause any problem? Well, that's not the case. This air conditioner is specifically designed to give you a good experience, even in the gas carts. So, don't worry and feel the pleasure of its 300 cubic feet per minute airflow.
The installation process is also easy if you know little about technology. However, it's better to fix it with the help of an expert. This air conditioner has universal mounting brackets and 2 automatic style adjustable louvered vents. Once you purchase it, you will get a kit that includes all the necessary accessories that you will need to use it. So, bring it for your gas golf cart and enjoy the drive even in the hot weather.
Bottom Line
So, pick any of the golf cart air conditioners for your pretty cart and make your life easy. Don't forget to consider the size of your cart before buying one, as the air conditioner should be able to spread cooling everywhere in the cart.